GAN 356 Air M
GAN 356 Air M is very similar to the GAN 356 XS. Both in feel, performance and appearance. The cube is light and airy, quiet and buttery smooth in its turns. Frosted surfaces conceal scratches that would otherwise be seen. The big difference is that the GAN 356 Air does not have a system for changing the magnetic strength. Here they have chosen a set of strong magnets that give the cube very good stability. The magnets are located inside capsules in the pieces and help you pull the layers in place after each turn.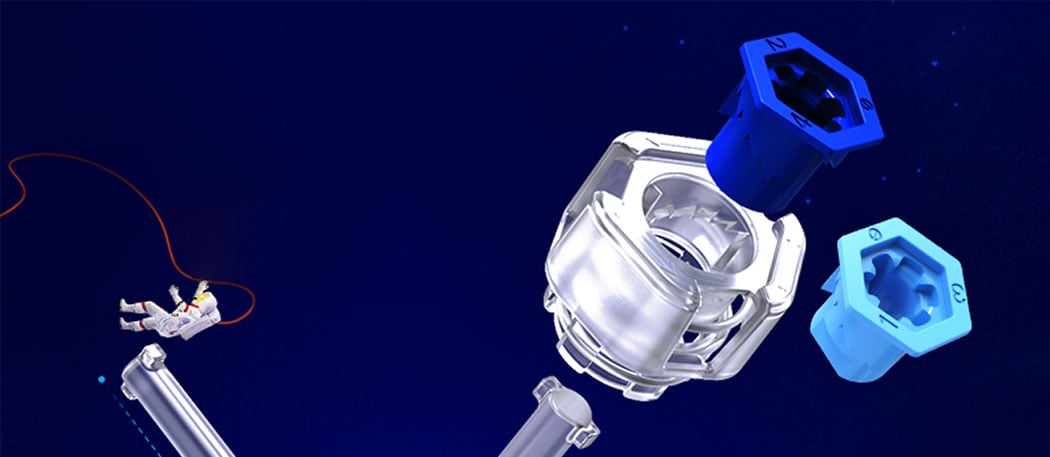 The adjustment system
GAN 356 Air M has an advanced and very smart adjustment system. The resilience is adjusted with a single spring that can be tightened or loosened to change the elasticity. This is easily done with a tool that is included with purchase. You can also make the cube tighter or looser with a separate system. Traditionally this has been done by turning a screw, but with GAN 356 Air M this is done with just your hands. Both of these systems adjusts in steps, so you can easily get the same adjustment on all sides of the cube. Included with the cubes are illustrated instructions and descriptions written in English. The cube is set to a medium by default and already performs well right out of the box, if you don't want to adjust it.
Accessories