Magnets that are easily interchangeable in no time
GAN has invented a new ingenious system for quickly changing the cube's magnets. With purchase you receive three sets of magnet strengths. Strong, medium and weak magnets. The magnets are in a capsule that you push into the pieces by hand. When you push in a capsule with magnets, the other capsule comes out. The capsule snaps into correct position. The capsules are color-coded so you can easily tell what strength the magnets have. You also receive a fourth set of capsules, these are empty and are included if you wish to not have any magnets at all.
New system for adjusting – No changing springs
With previous GAN-cubes, like the GAN 356 X V1, GAN Air SM and Air 2019, there were springs included in unique strengths (GES nuts). Now the resilience is adjusted with a single spring that can be tightened or loosened to change the elasticity. This is simply done with a tool that is included with purchase. You can also make the cube tighter or looser with a separate system. Traditionally this has been done by screwing a screw, but with GAN 356 X V2 this is done with just your hands. Both of these systems adjusts in steps, so you can easily get the same adjustment on all sides of the cube. Included with the cubes are illustrated instructions and descriptions written in English. The cube is set to a medium by default and already performs well right out of the box, if you don't wish to adjust it.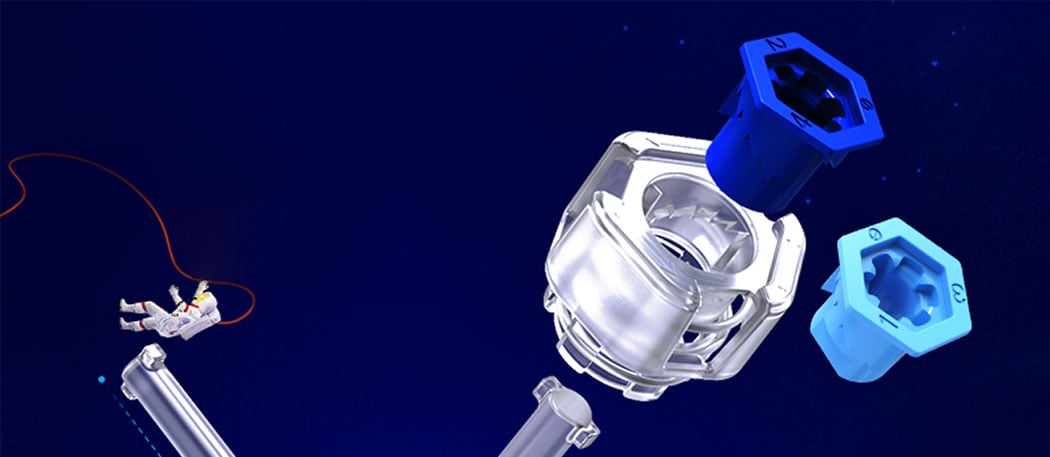 The cube as a whole
GAN 356 X V2 is an incredibly good cube. The new systems above makes adjusting the cube to your liking easier than ever before. But this cube has basically been built on previous successes. The surfaces consist of GANs patented honeycomb-form, which doesn't just help keeping eventual silicon but also gives the cube a unique feeling to it. The cube is light, fast and slides softly. The GAN 356 X V2 is really well-balanced, stable, cuts corners from all angles and you can forget any problems with popping!
Accessories
The cube comes with: A cube bag, adjustment tools, adjustment capsules, display box, a cube guide, adjustment instructions and a trading card.